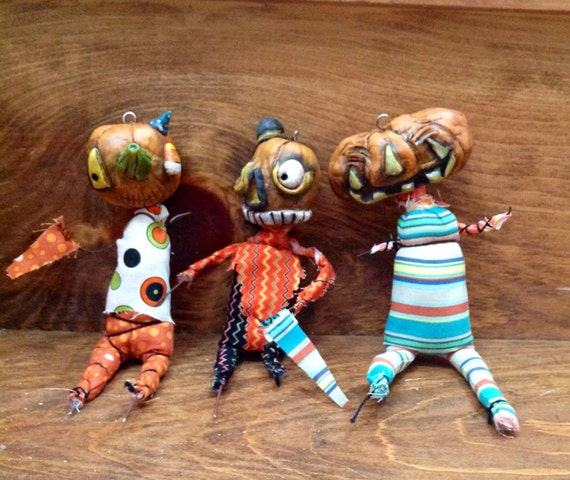 Just added these babies to my Etsy shop....
they are so funny. They have a loop at the top so they are meant to hang from a Halloween tree but the bodies are wire so they can be gently posed and sat around as these are. They each have tons of personality and they would add a bit of Halloween spooky, creepy fun to your day.
Link to my shop....
.

Cumberland Falls
Hope y'all enjoy. I am off to work on
some Creative Paper Clay figures that I have had lying around for a week or so.
Listening to Darius Rucker and Wagon Wheel. I love that song, but I love his voice no matter what he is singing.